Ideas that move Fidelity forward.
The Fidelity Center for Applied Technology®, or FCATSM, is a catalyst for breakthrough achievements in research and tech. We assess, test and scale concepts and ideas that advance Fidelity's market leadership and enhance every customer's experience. FCAT teams are curious, inquisitive, and intently focused on the future.
The Future Is Now
The Next Generation of Technology
Watch and see how FCAT is exploring the future, working on a host of rapidly evolving technologies which may positively impact the firm and its customers.
Projects and Observations
FCAT teams are always looking beyond the horizon. We analyze social trends and experiment with an array of technologies that may impact Fidelity and its customers over the next five years. 
Artificial Intelligence
By: SARAH HOFFMAN | November 22, 2022
New AI image-generation tools are emerging that allow anyone, regardless of technical proficiency, to become an artist, a graphic designer, or an illustrator. And the quality of the output is surprisingly good and will no doubt improve quickly.
Sociocultural
BY: JOHN DALTON | November 3, 2022
By many measures, Americans are more polarized than ever. Can we come together to solve our biggest social, economic and environmental challenges? After a recent Speaker Series event, legendary political scientist Robert D. Putnam shared some insights with FCAT's John Dalton on how America's past may hold the keys to its future. Robert D. Putnam is the Malkin Research Professor of Public Policy at Harvard University and a former Dean of the John F. Kennedy School of Government.
Blockchain
BY: Travis Beaulieu |October 10, 2022
Before its historic collapse, Terra became one of the highest valued crypto ecosystems with a strong community of developers. But with a relaunched chain and a damaged reputation, are these developers still committed? An analysis of GitHub code contributions indicates an ecosystem in decline.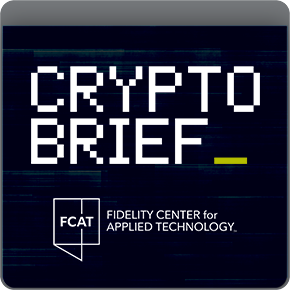 Podcast
FCAT Crypto BriefTM
Looking for timely commentary on crypto, blockchain, DeFi, and the intricacies of the ecosystem? Listen in as our working technologists dig beneath the surface and analyze the latest news and trends. The FCAT Crypto BriefTM is a lively, 30-minute roundtable forum where some of most important stories are dissected and discussed. Join us every week as your hosts – Jason, Jack, Ryan, and Parth – point out what's up, and prepare us for what's next!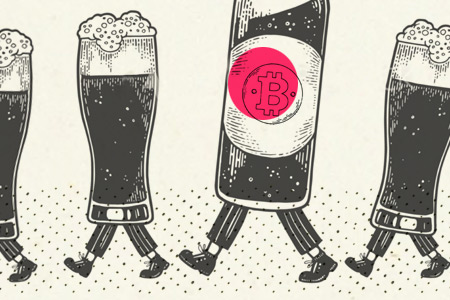 2022 Boston Blockchain Community Holiday Party
Wednesday December 7, 2022
5:00 p.m. - 7:00 p.m. ET
Fidelity Investments, 245 Summer St., Boston, MA - 1st Floor Cafe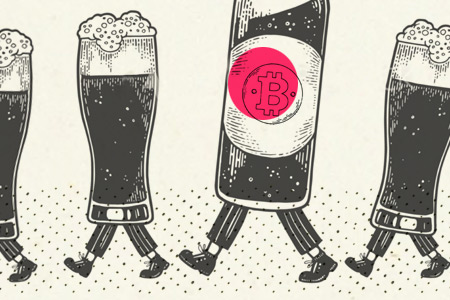 Innovation in Crypto Mining
Wednesday September 21, 2022
2:00 p.m. - 5:00 p.m. ET
Fidelity Investments, 245 Summer St., Boston, MA, or Virtual
FCAT
Digital Asset Tracker
Use Digital Asset Tracker to aggregate and track your cryptocurrency portfolio on your iPhone. Learn more.