Our Work
FCAT is building the Fidelity of tomorrow, identifying promising trends and technologies, and building and testing prototypes. We share our research, experiments, and concepts with our colleagues to inspire scalable solutions, encourage innovation, and support new business ideas.
FCAT NEWS
Exploring Quantum Computing with Amazon Web Services
BY: ADAM SCHOUELA | AUG 13, 2020
Today, FCAT is sharing its recent experimentation with quantum computing using Amazon Braket.
BLOCKCHAIN INCUBATOR
BY: RACHEL J RYBARCZYK | December 10, 2020
The composition of the block header is an intricate and highly consequential process. If Bitcoin is a living, breathing organism, then the block header is the heart of the entire machine. The "block" in the Bitcoin blockchain is what moves and settles millions of dollars of value every 10 minutes and in the block. The block header is what notarizes the funds in a block, votes on consensus decisions and ultimately directs and defines the movement and legitimacy of Bitcoin transactions
Blockchain Project
BY: BRIAN WRIGHT | October 26, 2020
We are researching and experimenting with a range of novel difficulty and hashrate derivative contracts to learn how miners can incorporate the contracts into their strategies to reduce risks associated with unexpected increases in network hashrate.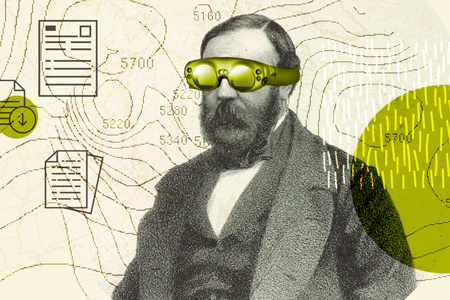 Emerging Tech Project
BY: JAMIE BARRAS | July 9, 2020
The team created an experimental, interactive virtual table where users search and arrange funds by category, compare attributes, and switch out one fund for another. Could this be an easier way for investors to make decisions?